You may have seen the advertisements for $5,000 trade offers over KBB. dont be decieved by their dishonest tactics though! See below on how both we price our trade ins AND how they come to the "$5,000 over" AND how it actually ends up giving you LESS!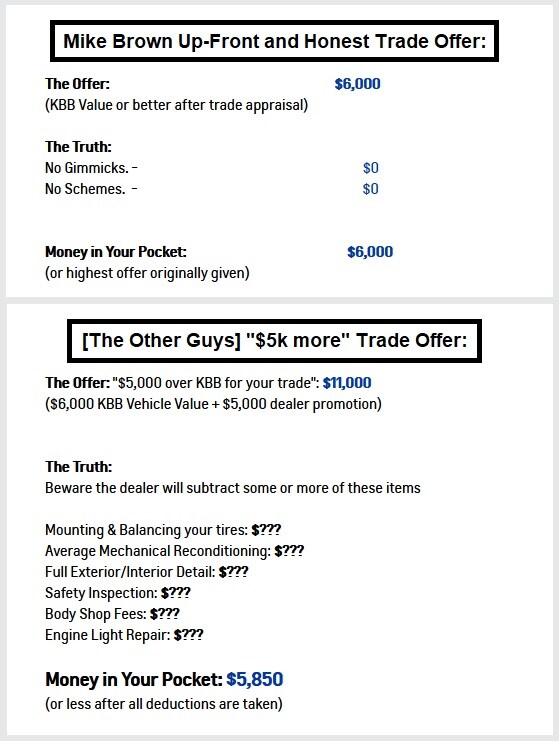 Are you ready to work with an honest dealer that will treat you right and deal with you honestly?

There is a reason we are the only dealership in Hood County to earn Best in Hood County for 10 years in a row!

We will be transparent on how and where we get our data, upfront with our pricing, and promise the absolute best dealership experience. If you have any more questions, please feel free to contact us by phone, email, or by filling out the form below.